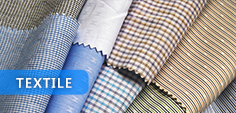 New fabric applications depend on satisfying a wide range of consumer attitudes. Color is the essential component of this industry. Depending on fabric type and manufacturing source, specific colors can be difficult to replicate. 3nh provid
Details
New fabric applications depend on satisfying a wide range of consumer attitudes. Color is the essential component of this industry. Depending on fabric type and manufacturing source, specific colors can be difficult to replicate. 3nh provides a suite of color management systems that give the industry the ability to accurately establish and match color preferences, and the flexibility to ensure accuracy at each point in the manufacturing process.
We Strengthen Each Link in Your International Supply Chain
3nh has the depth of experience to strengthen each link in your supply chain worldwide and shorten its length in terms of time and virtual distance.
With locations in more than 50 countries, 3nh can dispatch knowledgeable staff to any facility to assist with handling even the most complex networks of suppliers, vendors and specifiers.
As the world's largest developer and manufacturer of color measurement and communication solutions, our experts draw on years of experience to provide practical solutions that tie together companies involved in any type of softline or hardline -- textile mills, apparel manufacturers, plastic injection molders, paint and cosmetics formulators, packaging companies, printers, metal fabricators.
We Offer the Best Tools for Your Needs
No other company in the world offers the same vast array of products and services as those under the 3nh/Pantone banner, which means we can provide the best solution for any company in your supply chain in terms of quality, price and application.
3nh's offering includes industry-leading products and services from its renowned brands such as Pantone, GretagMacbeth, Macbeth Lighting, and Munsell Color Services.
3nh staff first learn exactly what your company needs to accomplish, then they customize a program rich with solutions that can address virtually any aspect of color management, measurement and communication:
controlling color in design to the advanced MA98 spectrophotometer for metallic flake paints
powerful software packages that centralize color control and data management
accurate tests to assess whether employees in critical jobs have color vision deficiencies
viewing booths that ensure proper illumination of samples for approvals
And much, much more
For any need, you can be assured that the 3nh team will always give you the appropriate tools for the job, thanks to our unmatched catalog of products and services.
We Speak Color in Many Languages
Clear and accurate communication is the number one problem for any multinational supply chain that relies on timely participation between brand owners, suppliers and vendors. With offices in more than 50 countries,3nh greatly improves communication by translating many languages into one universal language of color.
Less Time from Concept to Consumer
But good communication between supply chain participants is much more than a matter of translating languages. 3nh also understands the function of each company in the supply chain -- insight that helps us to advise on proven methods of reducing the time from concept to market and improving quality through smart color communication. We deliver this approach to a personal level for our customers, helping anyone from a product designer to a quality control engineer to apply consistent approaches to standards and practices.
Easy and Affordable
Anyone who has ever installed a new network or software system knows how frustrating the experience can be. As the world's leader in color measurement solutions,3nh has unparalleled experience in integrating instruments and software from our own offerings and those of different manufacturers into one robust system of color communication.