ColorReader CR1
Details
ColorReader CR1 is developed by 3nh adopting advanced color sensor and rich performances APP with special multi-functional "Smart Button" and professionalized non-contact auto white board calibration incorporating micro colorimeter and cellphone colorreader two in one.
 
It can be widely applied in different industries, such as plastics, electronics, paint and ink, printing, garments, leather, paper, auto, medical, cosmetics, food for color difference management. ColorReader CR1 is small and portable, which can identify and search color cards via smartphone APP. Users can use it to capture color inspiration anytime and anywhere.
CR1 Technical Features:
1.Instant and Precise Color Measurement
Repeatability less than 0.1, display accuracy 0.1, one light press can bring you precise color measurement.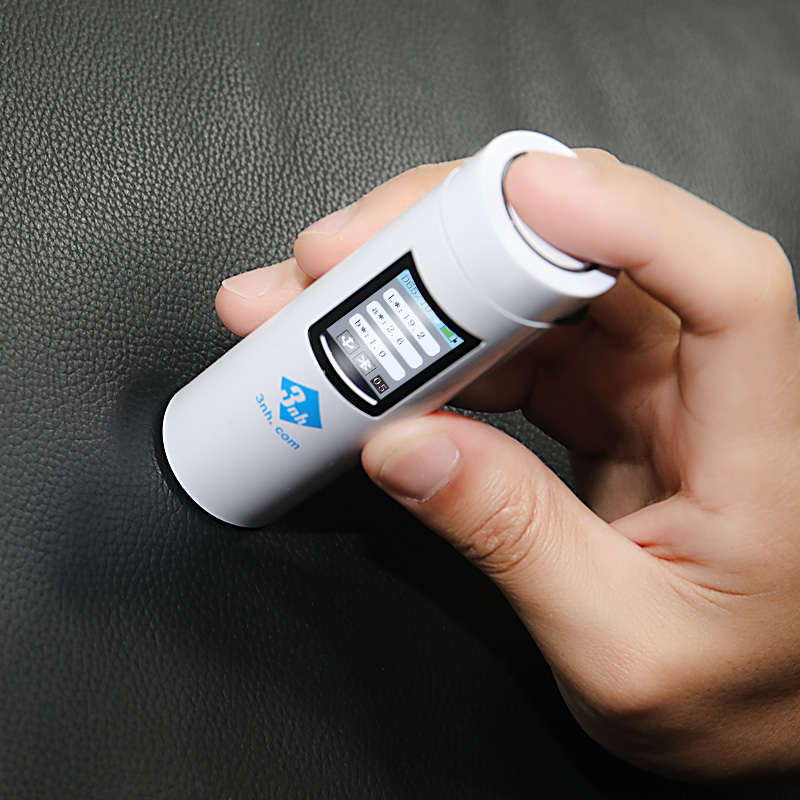 2.Non-contact Auto Calibration
The use of professional non-contact automatic black and white board calibration technology to avoid direct transmission of dirt during the measurement process to the whiteboard, completely solves the problem of separation between the whiteboard and the dust cover required internationally, and ensures the zero position of the whiteboard "this starting line" The long-term accuracy of "makes you more at ease and worry-free when using it."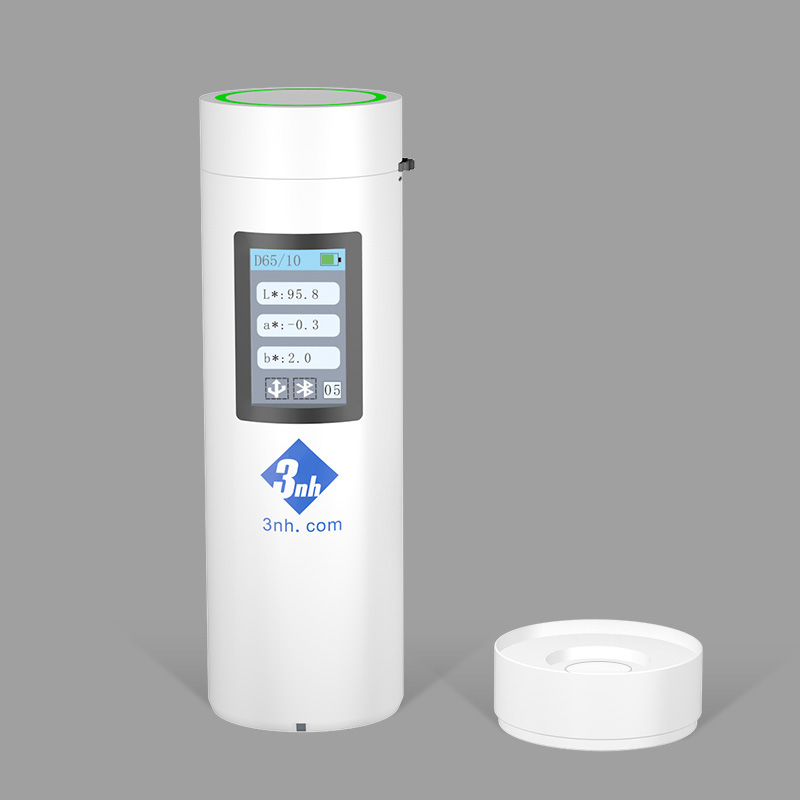 3.Multifunctional "Smart Buttons"
The built-in "smart button" of the instrument can independently complete the measurement function setting or test data review. It does not need to connect a mobile phone and a computer. A single machine can realize all the functions of the color difference meter; and at the same time, it can be connected to the mobile phone APP or computer software, taking into account the various functions of the color difference measurement and color management.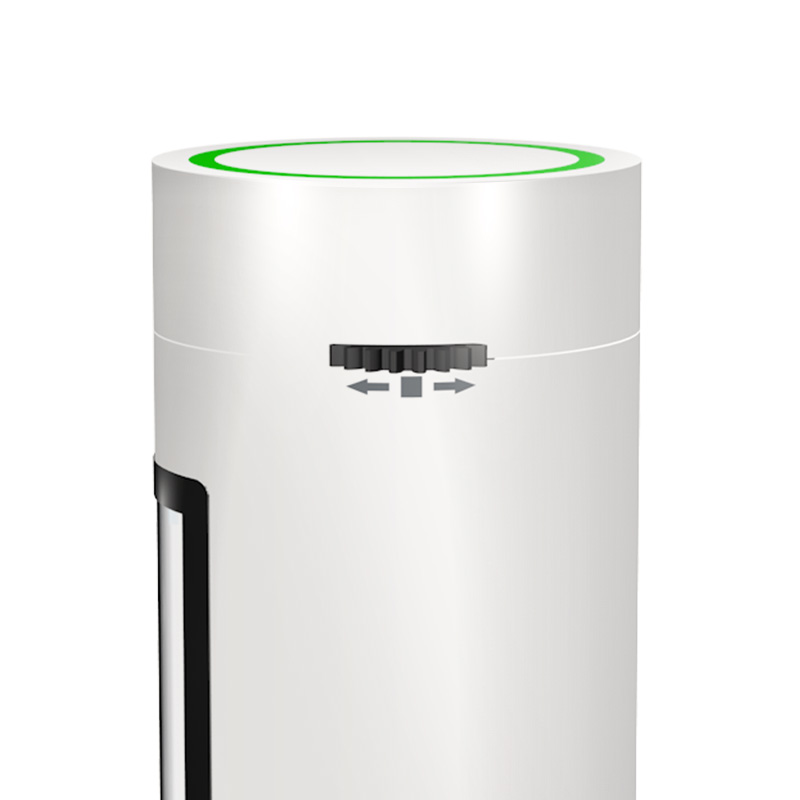 4.Professional integrating sphere dual optical path design
Professional advanced integrating sphere coating, dual optical path sensor and full-spectrum light source ensure the stability and accuracy of the measurement results.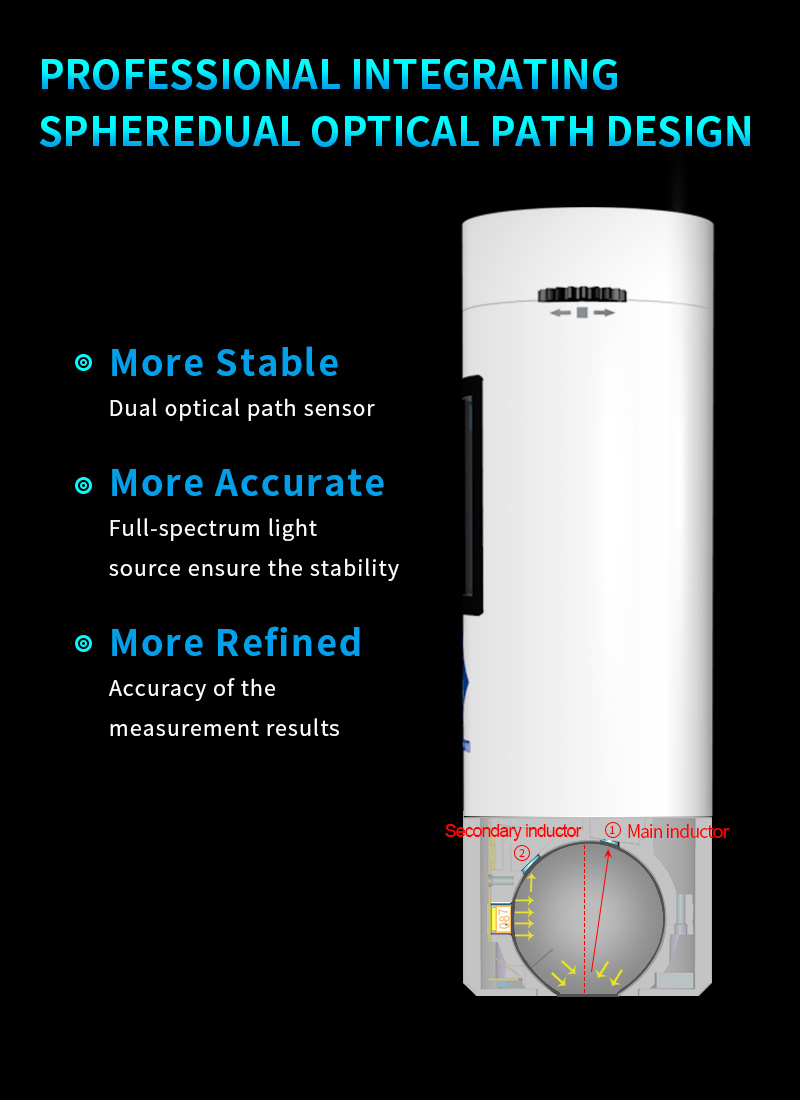 5.Lightweight and Portable 
Easily put it in your pocket, carry it with you, worry-free measurement.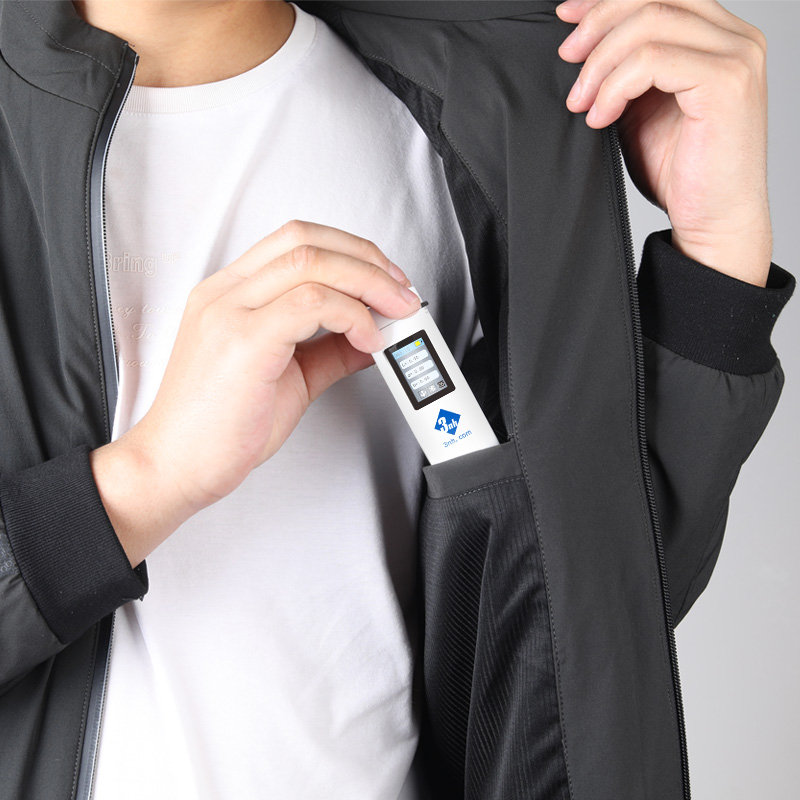 6.Rechargeable Lithium Battery 
Type-c interface, can do tests continuously for 12,000 times in a single full charge.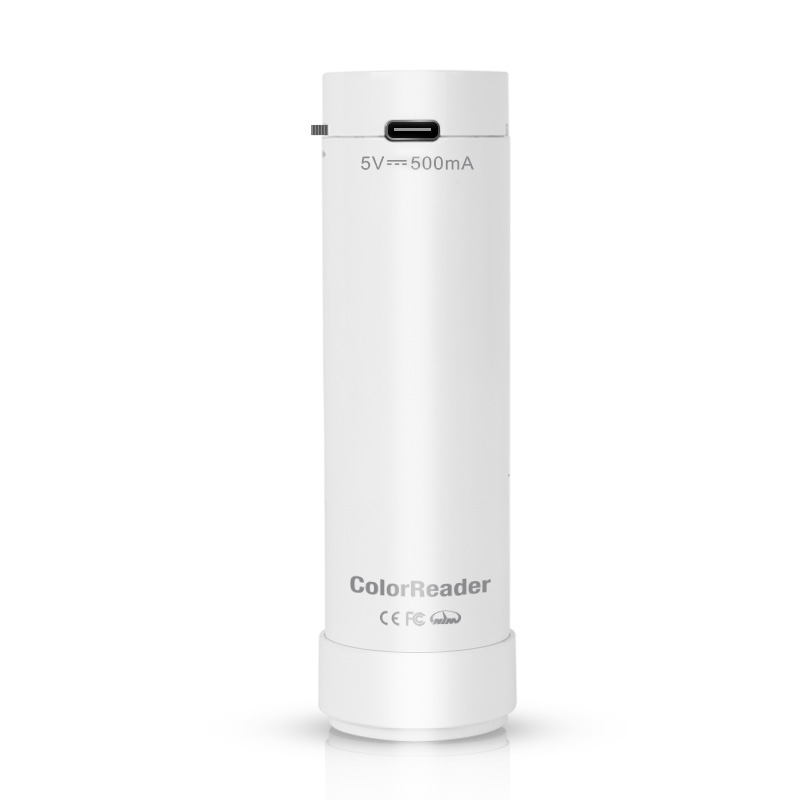 7.Higher Quality
Using industrial-grade real-time processing MCU, Bluetooth interface 5.0 transmission is more stable and reliable.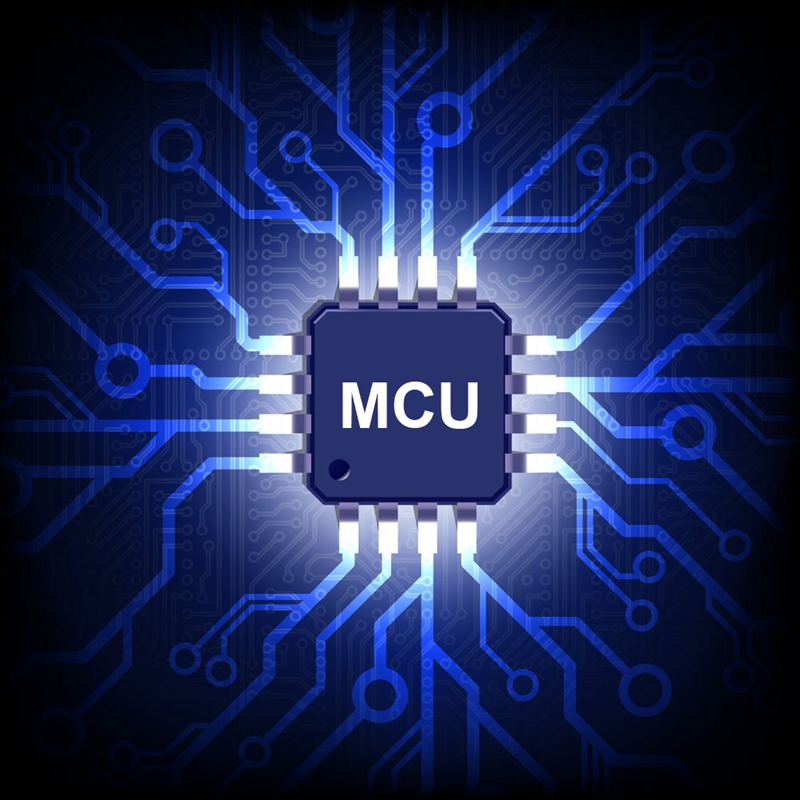 8.Diversified Data Display Modes
The ColorReader CR1 with APP can directly display the sample color value, color difference value, pass/fail result, color simulation, color deviation, reflectance and other data, which is convenient for viewing and greatly improves the user's work efficiency.
9.Massive Color Card Database with You
APP synchronizes mass storage, which can quickly check color data, analyze and compare.
Use the App to build your private color database in the cloud, without having to carry heavy color cards, you can use CR3 to find the closest color among multiple color cards anytime and anywhere.ColorReader CR1 Technical Specs.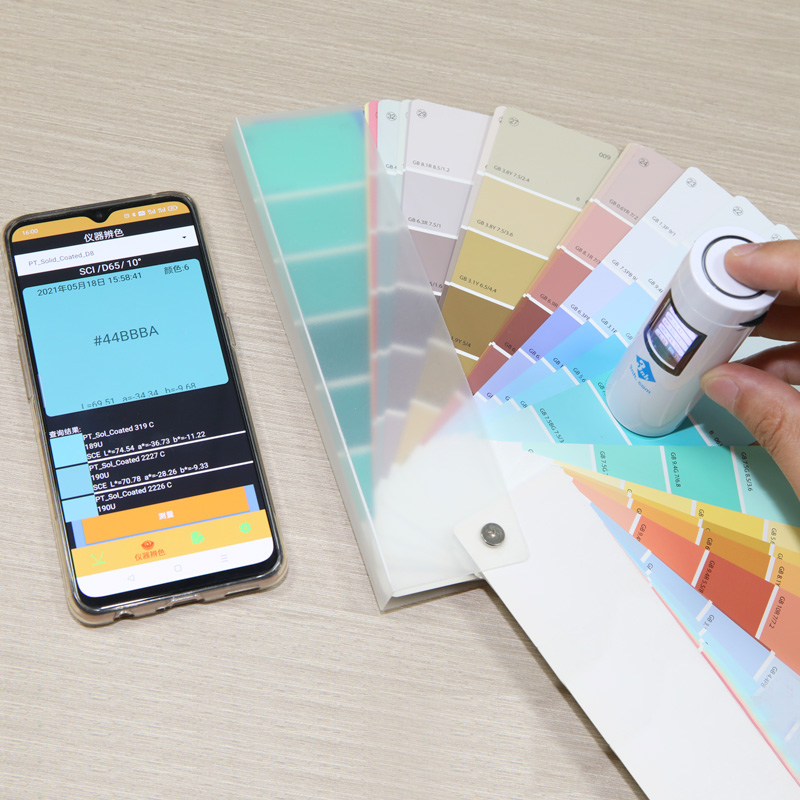 Product Name & Model
CR1(Basic Edition)
Geometry
D/8(Diffuse illuminance, 8°reception, SCI), Conforms to standards CIE No.15,GB/T 3978.
Features
Used for color difference quality control in plastic electronics, paint and coating, textile and garment printing and dyeing, ceramics and other industries;
Small size, easy to carry, search for the color cards through smartphone APP
Integrating sphere size
Φ20mm
Illuminant
Full spectrum LED light source
Spectro device
Filter spectro
Sensor
CMOS Dual light path sensor
Wavelength Range
400~700nm
Measuring Aperture
Φ8mm
SCI/SCE
SCI
Color Spaces
CIE LAB, LCh
Color Difference Formula
ΔE*ab
Other Color Index
/
Display Accuracy
0.1
Observer Angle
10°
Light source
D65
Display
Sample chromaticity value, color difference value, pass/fail result, color simulation, color deviation, reflectance (partly through mobile APP)
Measuring Time
1.0s
Repeatability
Color:ΔE*ab within 0.1(After warm-up calibration, the average value of measuring the whiteboard 30 times at an interval of 5s)
Metrology requirements
Non
Measurement Mode
Single measurement,Average measurement(2~99times)(Implemented through smartphone App)
Dimension
Ø30X100mm
Weight
88g
Battery
Lithium battery, can do tests continuously for 12000 times in a single full charge
Light source lifespan
5years more than 3 million times measurements
Display screen
IPS full color screen, 1.14 inch
Interface
Type C USB(just for recharge); Bluetooth 5.0
Data storage
Mass storage can be expanded through mobile APP
Data review
The instrument has no measurement data review function
White calibration
Non-contact automatic calibration
Settings
Instrument can set parameters
Language
Chinese,English
Working Temperature range
0~40℃,0~85%RH(No condensation),Altitude:lower than 2000m
Storage Temperature Range
 -20~50℃,0~85%RH(No condensation)
Standard Accessories
Data cable, manual, calibration box, SQCX PC Color quality management software, MOBCCS APP (download from official website)
Optional Accessories
USB mini printer, powder test box
Note:
Technical parameters are for reference only, subject to actual instruments.