Spectrocolorreader CR7 (Basic)
Details
CR7 realizes the two-in-one spectrophotometer and spectrocolorreader, easy to use and not expensive. It is a masterpiece that integrates high precision, high performance, and high cost performance.
 
The CR7 (basic) is a portable spectrophotometer developed by 3nh using its own core technology of spectroscopy. It uses a built-in silicon photodiode array (dual-row 24 groups) sensor, an imported white board, and the repeatability ΔE*ab can be easily controlled within 0.1. CR7's powerful performance configuration and excellent inter-instrument error make color measurement more professional, while also ensuring the consistency of measurement data of multiple devices.
 
1. Novel and fashionable appearance design based on ergonomics
The position of the hand grip and the measurement button are carefully designed to meet different gripping habits. The smooth and fine surface is derived from the art of high-precision appearance processing.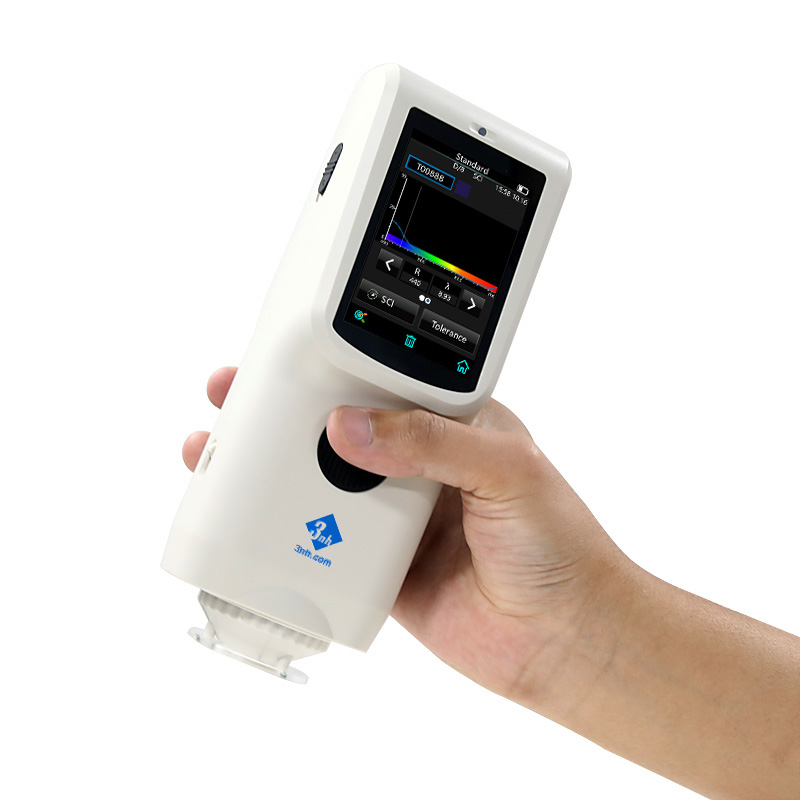 2. Adopt full-band balanced LED light source
The full-band balanced LED light source ensures sufficient spectral distribution in the visible light range, avoids the lack of spectrum of white LEDs in a specific band, and ensures the measurement speed of the instrument and the accuracy of the measurement results.

3. Silicon photodiode array (double 24 array) sensor
The dual-24 array sensor with larger area has strong light but not saturate, higher sensitivity of low light and wider spectral response range, which ensures the measurement speed, accuracy, stability and consistency of the instrument.Mastering the core technology and fully compatible with international standards.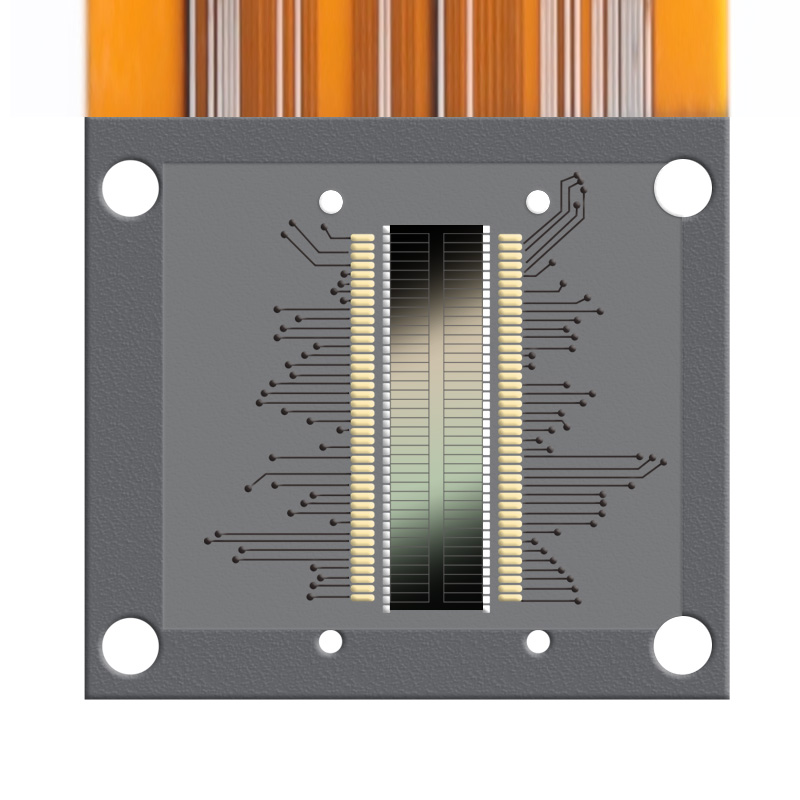 4. Grating Spectrophotometric technology
Using grating spectrophotometric technology, it has higher resolution and makes color measurement more accurate.
5. Place the base safely to ensure that the whiteboard is not dirty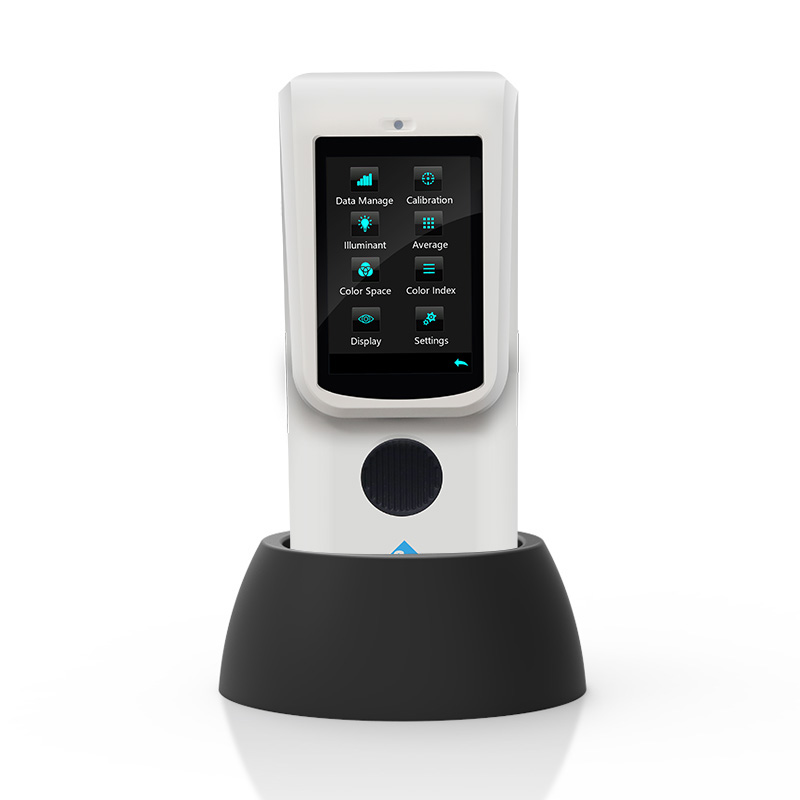 6. Professional whiteboard, a promise that will never change color forever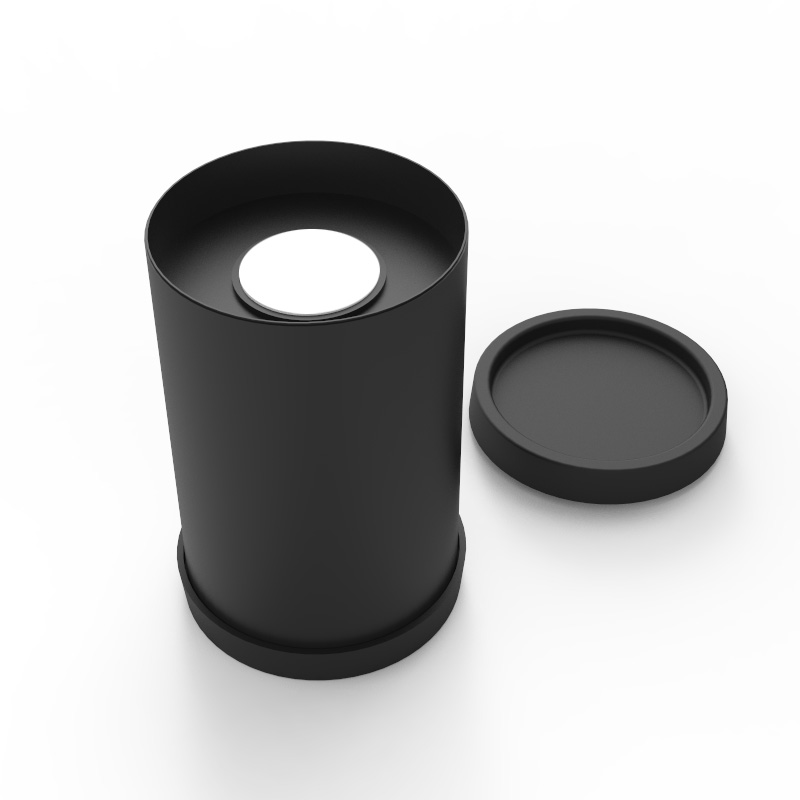 7. Fast charging
Special fast charging method, low-voltage reminder to charge or use of off-hours to charge, to ensure the capacity and life of the battery (note: frequent repeated charging of the battery is more harmful).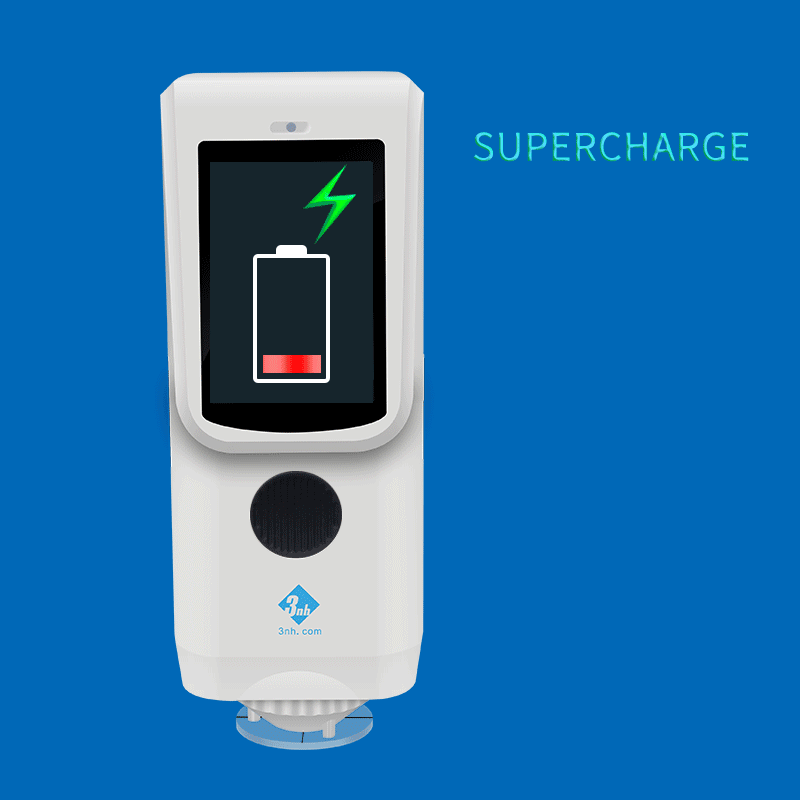 8. Single measuring aperture can accurately meet the needs of sample measurement
Spectrocolorreader CR7 (basic) is equipped with a Ø8mm platform aperture to meet your sample measurement needs.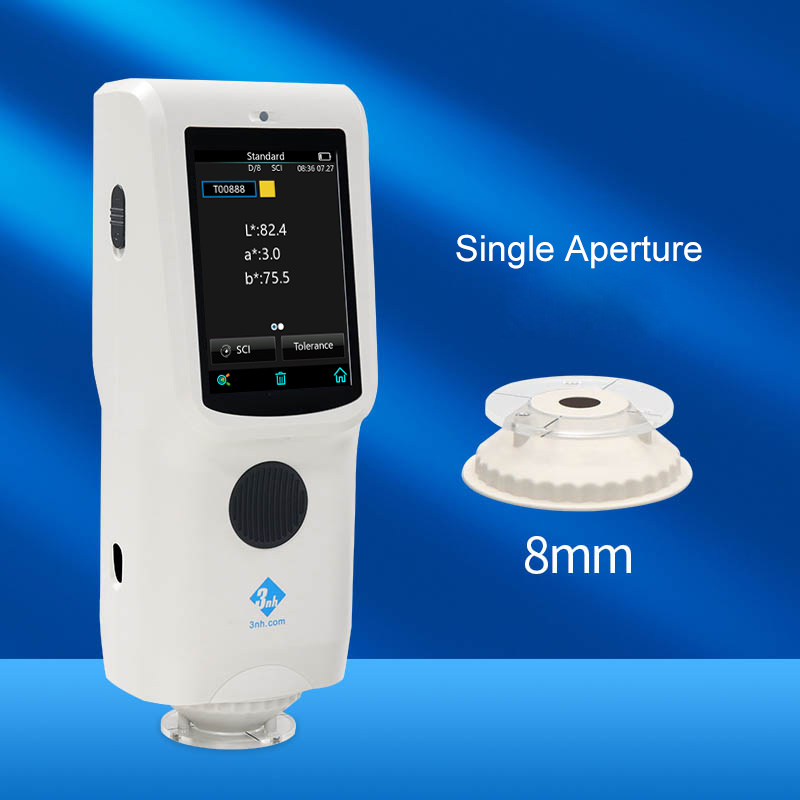 9. Excellent inter- instrument error and repeatability to ensure the consistency of measurement data of multiple equipment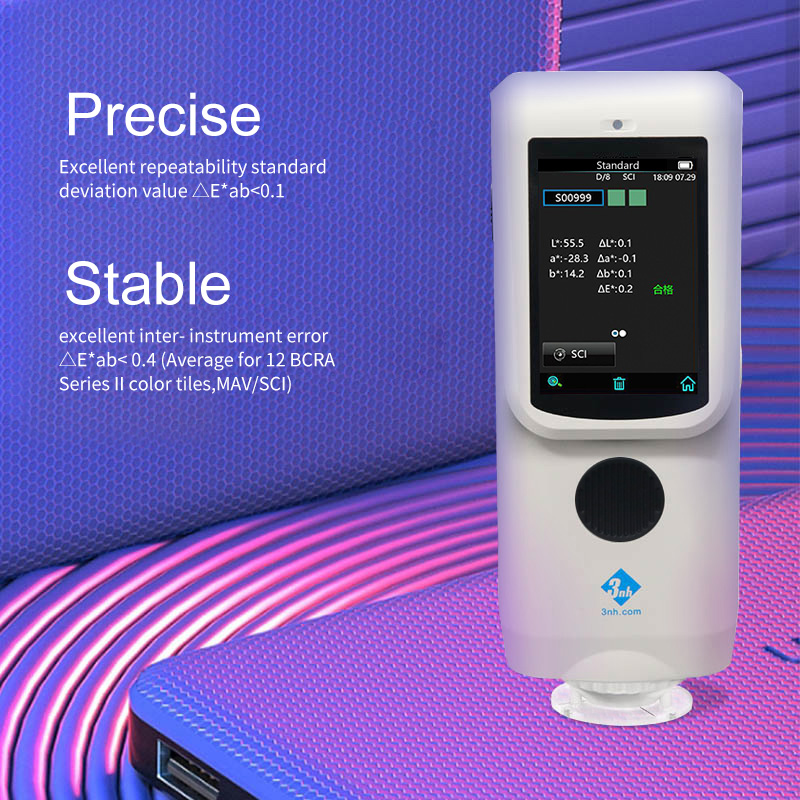 10. Diversified data display
Spectrocolorreader CR7 (basic) can intuitively display reflectance (reflectance at a specific wavelength specified by the user), sample chromaticity value, color difference value/graph, pass/fail result, color simulation, color offset and other data .It is convenient to view and also greatly improves the user's work efficiency.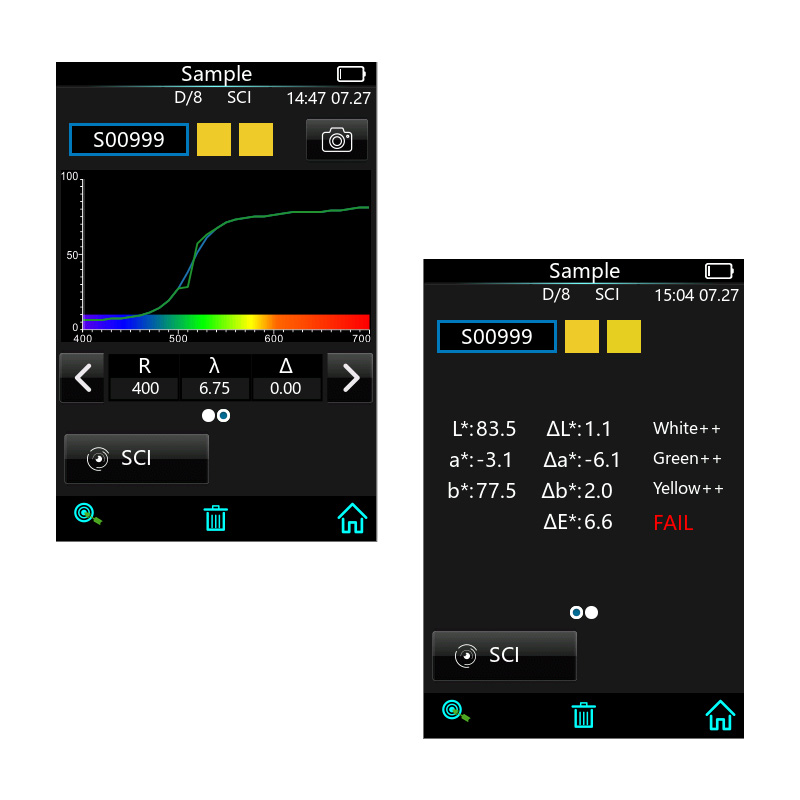 Spectrocolorreader CR7 Technical Specs
Model
CR7 (Basic)
Optical geometry
D/8 (diffuse illumination, 8° direction reception)
SCI measurement
Comply with standard CIE No.15,GB/T 3978,GB 2893,GB/T 18833,ISO7724-1,ASTM E1164,DIN5033 Teil7
Characteristics
Single measurement aperture for accurate color difference control in plastic and electronic, paint and ink, textile and garment printing and dyeing, printing, ceramics and other industries
Integrating sphere size
Φ40mm
Light source
Combined full-spectrum LED light source
Spectroscopic method
Planar grating
Sensor
Silicon photodiode arrays (dual row 24 groups)
Wavelength range
400~700nm
Wavelength interval
/
Semiband Bandwidth
10nm
Measurement range
L:0~100
Reflectivity: can test the reflectance at a specific wavelength specified by the user (default 550nm)
Measurement aperture
Single aperture:Φ8mm
Focusing method
Fixed Focus
Specular component
SCI
Color space
CIE LAB,XYZ,Yxy,LCh
Color difference formula
ΔE*ab, ΔE*00
Other colorimetric indexs
/
Observer angle
10°
Illuminant
D65,A,F2(CWF)
Displayed data
Reflectivity(at 1 specific wavelengths specified by the user)chromaticity value, color difference value/graph, pass/fail result, color simulation, color offset
Display Accuracy
0.1
Measurement time
Approx. 1.5s
Repeatability
Chromaticity value: MAV/SCI, ΔE*ab within 0.1 (When a white calibration plate is measured 30 times at 5 second intervals after white calibration)
Inter-instrument error
MAV/SCI, within ΔE*ab 0.4(Average for 12 BCRA Series II color tiles)
Measurement method
Single measurement, average measurement (2~99 times)
Locating method
Stabilizer locating
Size
LxWxH=81X71X214mm
Weight
About 460g
Battery power
Lithium battery, 6000 times in 8 hours
Illuminant life span
5 years, more than 3 million times measurements
Display
TFT true color 3.5inch, capacitive touch screen
Data port
USB is for charging only, does not support quality control software
Data storage
500 standard samples, 1,0000 samples
Language
Simplified Chinese, English, Traditional Chinese
Operating temperature range
0~40℃, 0~85%RH (no condensation), altitude< 2000m
Storage temperature range
-20~50℃, 0~85%RH (no condensation)
Standard Accessories
Power adapter, data cable, manual, black and white calibration box, protective cover, wrist strap, single aperture: Ø8mm platform aperture
Optional Accessories
USB micro printer, powder test box,holder base
Notes.
Technical parameters are for reference only, subject to the actual sales of products